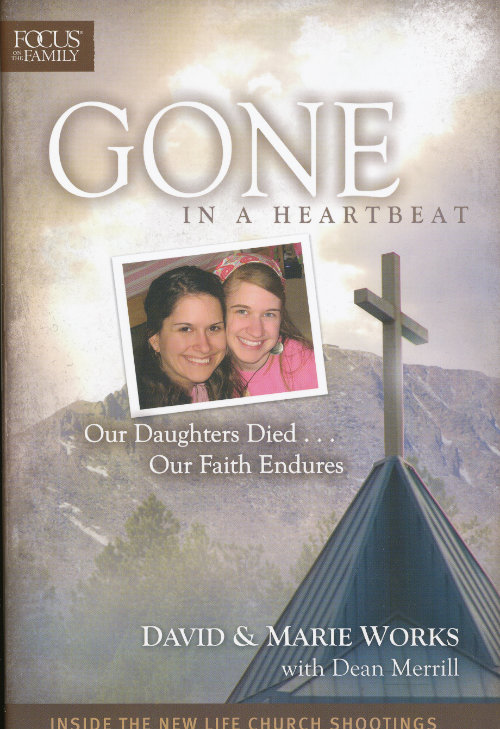 The poignant story of David and Marie Works, parents of the two teenage girls shot dead in the parking lot of New Life Church (Colorado Springs) in December 2007. This book shows the shock and grief but also the presence of God in the moments when life throws its absolute worst at your family.
"When it seems as though this generation is spiraling out of control, the powerful testimony of the Works family stands as a reminder that faith endures to the end." –Ron Luce, founder and president of Teen Mania Ministries
Published by Focus on the Family, in conjunction with Tyndale House. Featured selection of Crossings Book Club.